An exponential increase in the quantity and the quality of available information from many types of complex systems (interactions of users in social media, online search, browsing, and choice behavior, financial and other business transactions databases, health care, homeland security, and risk management) has created new challenges and opportunities for storing and handling massive data, developing tools for analysis, visualization and sense-making, and processes for creating rich interactive environments for users. A similar increase in retail point-of-sale data has led to the creation of databases containing purchase data and direct marketing information across multiple product items and categories that can be analyzed over time and across geo-spatial coordinates to provide insights on buyers to marketing mangers that were previously unavailable.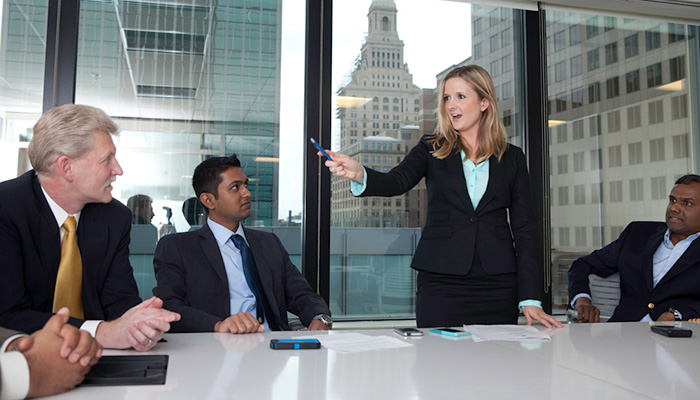 School of Business Strengths
Research
The Association of Information Systems ranked the scholarship of the OPIM Department as fourth nationally in 2010-2012. Faculty in the Department are actively engaged in research on big data. One research stream involves music sharing and piracy, tracking shares of over 2000 individuals across time, identifying how their sharing changed as a variety of external events occurred (legal threats, initiation of legal actions, and outcomes of certain legal actions). The amount of user generated content on the web, including textual material, continues to explode. Such textual material represents a frontier of information mining.  Several projects among OPIM faculty include innovative textual information mining and a unique dataset that includes review browsing data and purchase data involving millions of transaction records to analyze the effect of online reviews. OPIM faculty also analyze spatial and temporal aspects of location-based customer engagement (checkins) at Four-square, seeking answers to questions such as how business characteristics, geographic proximity and demographic similarity together affect customer engagement.  In the financial services area, a huge amount of data is being generated. Managing credit lines for credit card customers is a fine balance between risk and reward. OPIM faculty have created algorithms to manage credit lines that increase credit card usage without increasing write-offs and delinquencies and use customer level transactions data to analyze retail banks sweep optimization and create algorithms to leverage customer behavior information.  An OPIM faculty won the prestigious INFORMS Wagner Prize for Outstanding Practice of Operations Research for outstanding work implemented in corporations and received a $600,000 SBIR grant from NSF funding a faculty startup. Researchers in the Marketing Department are also engaged in analytics, big data, and complex systems projects. These include the analysis of large sets of unstructured consumer review data; social network analysis: visualization tools for decision making, deriving strategic marketing insights from such analysis. They use empirical methods such as static and dynamic structural econometric models, Bayesian econometrics, analytical economic modeling, and predictive analytics. Marketing faculty members have recently received two grants from the Marketing Science Institute (MSI) using the analysis of Big Data.  Marketing scholars also employ data analytical tools focusing on different large data sets.  For example a project examines micro-level details on all on-line deals since the beginning of Groupon (all "Groupon" cities included), capturing data with a brief life, using hourly "scrapings" of all coupon deals across the cities where Groupon operates.  Data gathering and analysis continues as an ongoing process.
Academic Programs —
Masters of Science in Business Analytics and Project Management (MSBAPM)
MSBAPM is housed in the Operations and Management Information Systems Department (OPIM). It is the only Analytics/Big Data graduate program at UConn. Enrollments have been growing dramatically (72 new admits this year, with a total of nearly 190 students enrolled currently in the program). MSBAPM has been recognized by InformationWeek as one of the "Data Analytics Masters Degrees: 20 Top Programs" http://www.informationweek.com/big-data/slideshows/big-data-analytics/big-data-analytics-masters-degrees-20-t/240145673?pgno=1 and in December 2012 Eduniversal  included UConn's MSBAPM in the Top 35 Best Masters in Engineering and Project Management in North America. http://msbapm.business.uconn.edu/wp-content/uploads/2013/01/MSBAPM-2012-2012-ranking.pdf
Treibick Electronic Commerce Initiative (TECI)
TECI is a comprehensive research initiative that will be a catalyst to link research to applications important to the business community. An expanded emphasis on e-commerce research is important not only as support for the economy and the business community, but also for its impact on broadening classroom content and ensuring well-prepared, knowledgeable graduates for the workforce. TECI provides support for research projects in areas such as electronic market performance, internet pricing of electronic products, electronic supply chain management, data/computer security and workflow management.
Opportunities
Analytics offers revolutionary possibilities for understanding and manipulating large data sets, understanding complex systems, and providing solutions to a wide variety of problems in health care, business, risk management and sustainable growth.
Business Partnerships
Develop working partnerships with Connecticut businesses (e.g. insurance, health care, financial services), providing expertise of Business faculty to help them address business challenges related to big data, and to provide internships, experiential learning opportunities, and job placements for students.
School of Business Research Opportunities
Interdisciplinary research projects in analyzing large data sets, data visualization, gaming, network analysis, and econometric models.
Developing operations research methodology to analyze different manufacturing sustainability strategic decisions for a firm trying to replace limited or scarce natural resources.
Developing optimization models to for determining optimal investment in sustainable and responsible activities that allow the firms in supply chain to maximize their profit while minimizing their risk and environment impacts.
Research to design and maintain more efficient, resilient, and sustainable supply chain network.
Collaborative Opportunities —
Research
Faculty in Mathematics (Actuarial Science), and Computer Science and Engineering have partnered with our OPIM department to submit a proposal to build an Analytics Cluster. Further research collaborations exist for our department of marketing to engage with faculty from other departments (e.g., Economics, Statistics, Computer Science, and OPIM) to enhance our research productivity.
Academic Programs
Further expand undergraduate offerings in analytics
Develop online analytics programs
Create a multi-disciplinary analytics experiential learning center